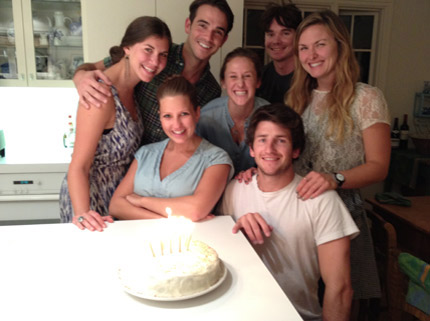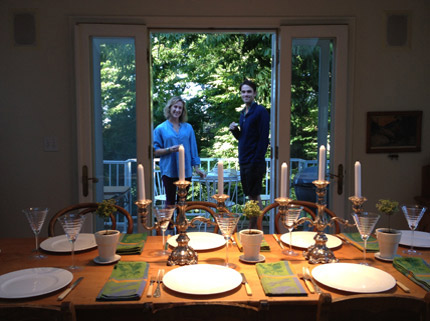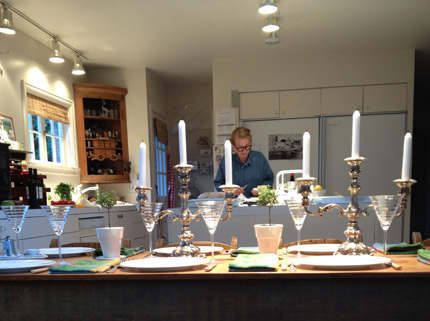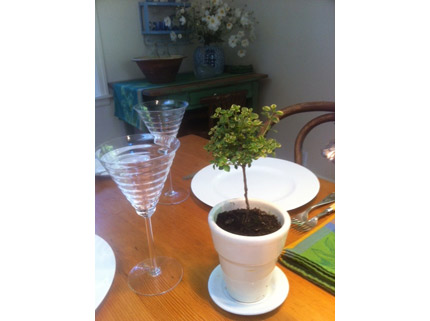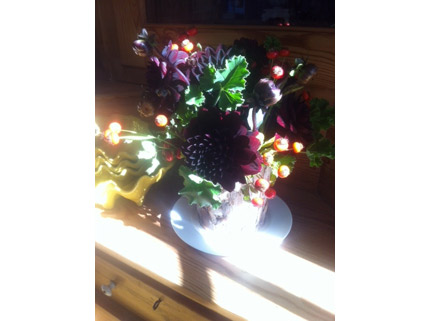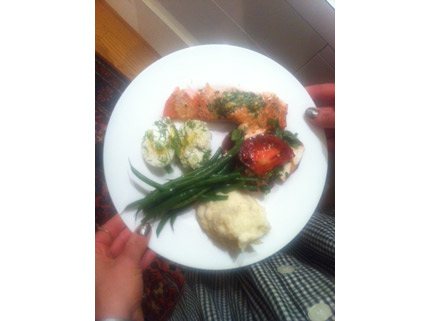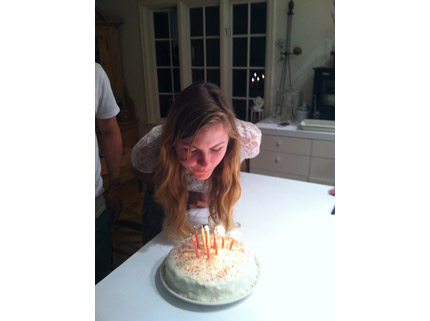 My daughter Caitlin had her birthday this month and I had fun preparing a small dinner party to celebrate. I was so happy that she and her friends wanted to come to my house for dinner!
The weather was still beautiful so we served cold cilantro-lime shrimp, cheese and fruit on the kitchen deck. We moved inside to the kitchen table for dinner. It is always festive and informal to eat in the kitchen where most of my parties end up anyway.
I brought in my darling little lemon thyme trees to decorate the dining table and put a large arrangement of white Japanese anemones on a side table. The beautiful fall arrangement of scented geraniums, rose hips and deep violet Dahlias was a hostess gift and graced the corner cabinet close by.
My menu was a lightly smoked salmon grilled with lemon parsley butter, mashed potatoes, green beans, caprese salad and "eggs in a cloud of herbs". This egg recipe is in an earlier blog if you want to try them. They are one of Caitlin's favorite. I make these eggs for holidays and many times when I entertain.
Good food, flowers, and most of all, family and sweet friends make a lovely evening to enjoy and remember. Caitlin and her friends left full and happy.