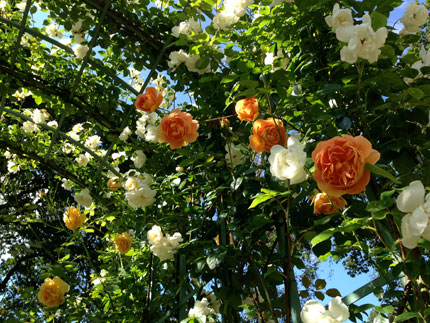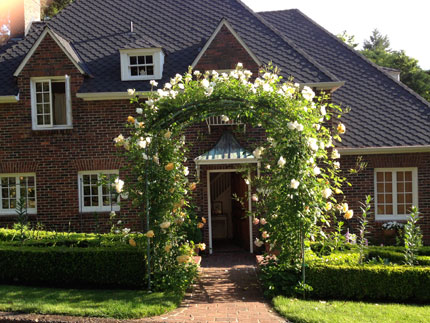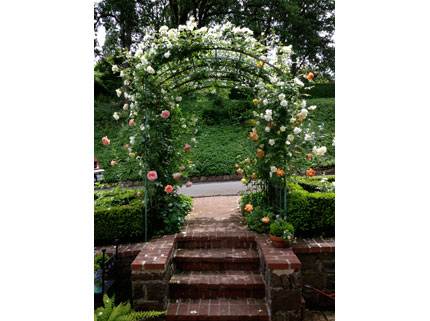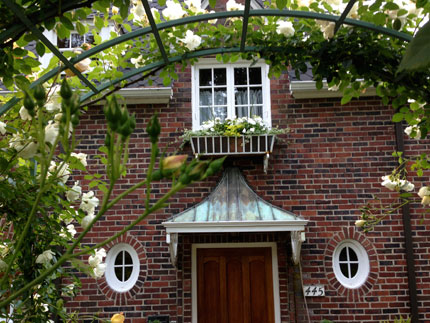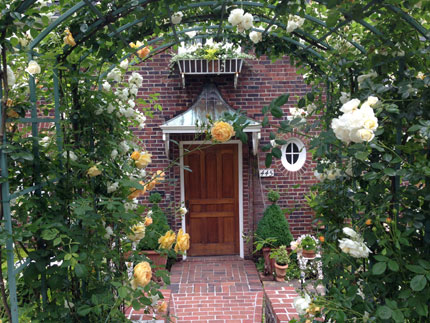 I have shared photos of my rose arbor in bloom
previously but it is so beautiful and fragrant that it bears celebrating again this year. These photos were taken in June so it's time to publish them. (:
The white blooms are City of York climbers and they are vigorous growers. I keep them cut back and pruned so they do not completely cover the arbor to make room for four David Austin roses. The David Austin roses really make their presence known with a profusion of pinks, oranges and golds.
The fragrances of these roses are intoxicating when I walk under the arbor. I bury my nose in a bloom with my eyes closed and I am lost for a moment in its rosy perfume of spices or lemons.