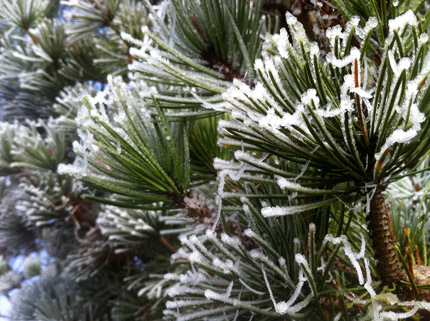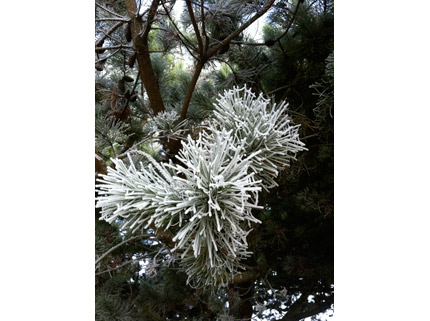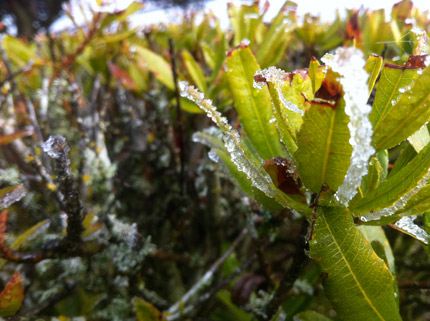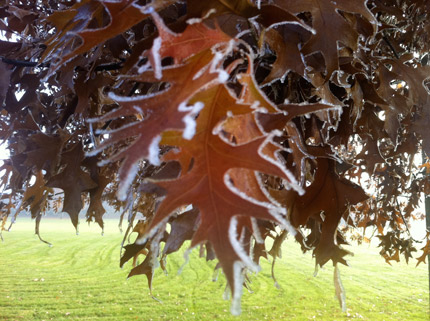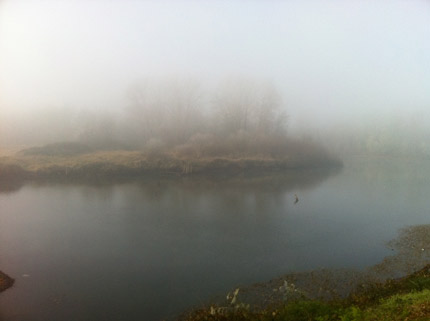 This last Monday my friend Galina and I went out for our daily walk in Waterfront Park along the Willamette River.  We were surprised and awed by the beauty we encountered.
The overnight icy temperatures and morning fog had held and were revealing their splendors in icy details and majestic vistas.
The trees were robed in their Christmas majesty and the sun revealed its glory with a rainbow crown.