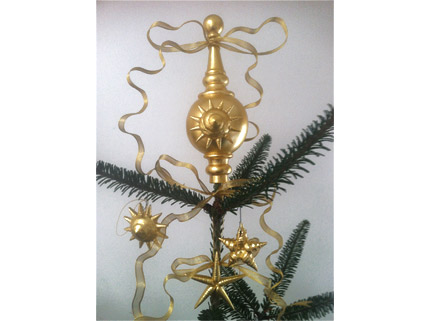 I decorated a small Douglas fir tree in the dining room with my gold-leafed ornaments. It's kind of glitzy and whimsical. I haven't used these ornaments for a few years so it's fun to bring them back for the holidays this year.
We retired these gold-leafed pieces in 1998, but for the next few days we are having an Archive Sale and selling gold leafed Stars and the Tree Topper Finial. If you like, you can order them on our website right now at http://www.margaretfurlong.com/archives/
Have a wonderful season of decorating and most especially a Christmas season of love and joy!!!