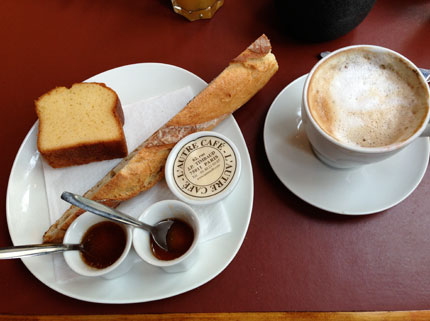 Most mornings we made two stops; first at a patisserie for a quick and oh soooo delicious pastry and then again for coffee.  This particular morning we sat down for a leisurely breakfast at a small, classically French restaurant.
When they served my breakfast, it was so attractively arranged and the butter pot was covered in vellum, printed with the name and address of the restaurant. I had to photograph it!
It all tasted as good as it looked and we were off to see the fine sights of Paris.