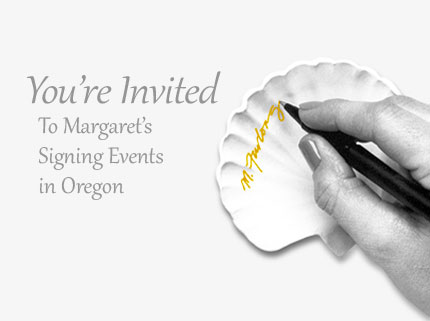 Dear Friends,
This year I have scheduled only three signing events. I hope one of these will be convenient for you to come and visit me and see the new angels.
Also, if you have an angel or ornament at home, bring it to the signing and I will sign it for you too. Just one from home per person.
I will be giving a FREE 2″ Harvest Bouquet Angel to the first 10 people in line who make a purchase or there will be a promotional give-away at the store. Check with the retailer for details.
Signing Schedule
October 5, 2013    1:00 – 2:00PM
My Mother Knows
1105 Linn Ave.
Oregon City, OR 97045
Phone: 503-518-1952
November 23, 2013    1:00 – 2:00PM
Olivia's
315 Chemeketa St NE
Salem, OR 97301
Phone: 503-581-6953
December 7, 2013    11:00AM – 12:00 PM
Made in Oregon
Washington Square
9589 SW Washington Sq. Rd
Tigard, OR 97223
Phone: 503-620-4670